England Tennis Clubs: Where Tradition and Excellence Converge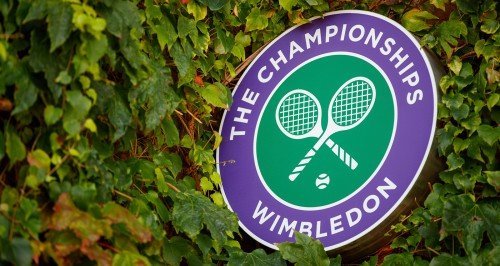 Introduction:
A Legacy of ExcellenceTennis, a sport of grace, elegance, and intense athleticism, has captivated the hearts of millions around the world. In England, a country known for its rich tennis heritage, there are numerous tennis clubs that embody the spirit of the game. From their immaculate courts to their storied traditions, these clubs offer a haven for tennis enthusiasts seeking both competitive play and a sense of community. In this blog post, we will explore the allure of England tennis clubs and delve into what makes them a unique and cherished part of the nation's sporting landscape.
A Legacy of Excellence:
England tennis clubs have a proud history deeply rooted in the sport's evolution. From prestigious events like Wimbledon to the achievements of legendary players such as Fred Perry and Virginia Wade, the country's tennis heritage shines brightly. Many clubs have been instrumental in nurturing talented players who have gone on to achieve international acclaim, perpetuating the tradition of excellence.
When it comes to tennis, England boasts a remarkable legacy of excellence that has left an indelible mark on the sport. From prestigious tournaments to the accomplishments of legendary players, the country's tennis heritage is steeped in greatness.
Wimbledon, the oldest tennis tournament in the world, stands as the crown jewel of English tennis. Held annually at the All England Lawn Tennis and Croquet Club in London since 1877, Wimbledon is renowned for its rich traditions, pristine grass courts, and the iconic Centre Court. The tournament attracts the finest players from around the globe and is widely regarded as the most prestigious event in tennis. The likes of Roger Federer, Serena Williams, and Bjorn Borg have graced these hallowed grounds, etching their names in Wimbledon history.
Beyond Wimbledon, England has produced a multitude of exceptional tennis players who have achieved international acclaim. Fred Perry, a true icon of the sport, won three consecutive Wimbledon titles from 1934 to 1936 and became the first player to achieve a career Grand Slam. Virginia Wade, another English tennis legend, claimed the Wimbledon women's singles title in 1977, marking the Queen's Silver Jubilee year and capturing the hearts of the nation.
England's tennis clubs have played a pivotal role in nurturing and developing talent over the years. The LTA (Lawn Tennis Association) is the governing body of tennis in England and has invested heavily in promoting the sport at the grassroots level. Numerous clubs across the country have been instrumental in identifying and supporting promising players, providing them with access to high-quality coaching, training facilities, and competitive opportunities. This commitment to excellence has resulted in the emergence of a long line of talented players who have gone on to achieve success on the international stage.
The influence of England's tennis legacy extends beyond its own borders. The country's expertise in tennis administration, event organization, and coaching has made a significant impact worldwide. Coaches from England have worked with players from various countries, sharing their knowledge and expertise to help shape the next generation of tennis stars.
The legacy of excellence in English tennis is a testament to the passion, dedication, and love for the sport that permeates throughout the country. It serves as an inspiration for aspiring players, a source of national pride, and a reminder of the timeless allure of tennis. As England continues to produce talented athletes and host prestigious tournaments, the legacy of excellence in English tennis remains firmly intact, ensuring that the sport's tradition of greatness endures for generations to come.
Impeccable Facilities:
One of the defining features of England tennis clubs is their commitment to maintaining top-tier facilities. With meticulously maintained grass courts, state-of-the-art training facilities, and expert coaching staff, these clubs provide an ideal environment for players of all skill levels to hone their craft. The clubs often invest in ongoing improvements, ensuring that the facilities remain at the forefront of modern tennis.
Variety of Membership Options:
England tennis clubs cater to a diverse range of individuals, offering various membership options to suit different preferences. Whether you're a seasoned player seeking intense competition or a recreational player looking for social tennis events, there is a club that fits your needs. Membership benefits often include access to coaching, organized tournaments, social events, and exclusive amenities, fostering a sense of camaraderie among members.
Rich Social Scene:
Beyond the courts, England tennis clubs foster a vibrant social scene. From traditional clubhouses exuding old-world charm to modern facilities designed for relaxation and socializing, these clubs offer a welcoming environment for members to connect with like-minded individuals. Club-sponsored events such as themed parties, gala dinners, and charity fundraisers create opportunities for members to forge lasting friendships and create cherished memories.
Community Engagement:
England tennis clubs are not just about tennis; they also play a vital role in the local community. Many clubs actively engage with schools, organizing coaching programs and tournaments to introduce young players to the sport. These clubs often host charity events and support local initiatives, using their influence to make a positive impact beyond their tennis courts.
Conclusion:
England tennis clubs embody the essence of the sport, blending tradition, excellence, and community. They provide a sanctuary for tennis enthusiasts to indulge in their passion, improve their skills, and form meaningful connections. With their impeccable facilities, rich heritage, and commitment to nurturing talent, these clubs continue to be a beacon of tennis greatness in England. Whether you're a local resident or a visitor to the country, exploring an England tennis club is an experience that will undoubtedly leave you inspired and captivated by the sport's enduring magic.